Server Colocation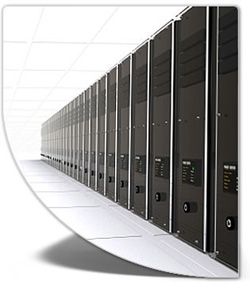 Our co-location service lets you to put your own server in our secure, climate-controlled machine room, and connect directly to the Internet by fiber lines. The server room has surge protection, generator backup and is completely secure with no access other than designated Islandnet.com personnel.

It's an ideal solution for specialty servers and exceptionally high volume web sites.
OPTION

PRICE

COMMENTS

One Time Setup

$99

This applies to all colocated servers.

Base Price

$99/mo

This fee applies to all colocated servers. It does not include any bandwidth or server management.

Management Cost

$99/mo

This fee only applies if you need us to perform basic monitoring and maintenance of your server. This would include minor operating system upgrades, software updates, log file rotation, etc. It would notinclude major upgrades, system rebuilds, etc.

Bandwidth Cost

$4 - $3/GB

Bandwidth is calculated as all data to/from your server's ethernet port. The fir

s

t 250GB are charged at $4, with $0.25 decreases for each additional 250GB, to a minimum of $3/GB.

Extra IP Addresses

$10/per

One IP address is included with the basic monthly fee.

Media Changes

$10/per

If you need backups done, we will change the media for you but your server must have its own backup device.

Configuration

$50/hr

This is for additional work during normal business hours, such as installing and configuring the operating system or specialty software. This fee is $75/hour outside of normal business hours and on holidays. Minimum of 1 hour.
Contact us at support@islandnet.com, use the Live Chat or call us on 1-800-331-3055 for more details.