Is this letter about my domain expiration legit?
We want to warn customers who may receive a letter about domain renewal in the mail as there are some scams occurring about domain renew.
We are aware of many scams regarding domain names,  two of which are official looking letters like the examples below regarding your domain expiring,  the small print on the back will state THIS IS NOT AN INVOICE with much other legal small print that means unfortunately this is a legitimately sound practice from a legal perspective.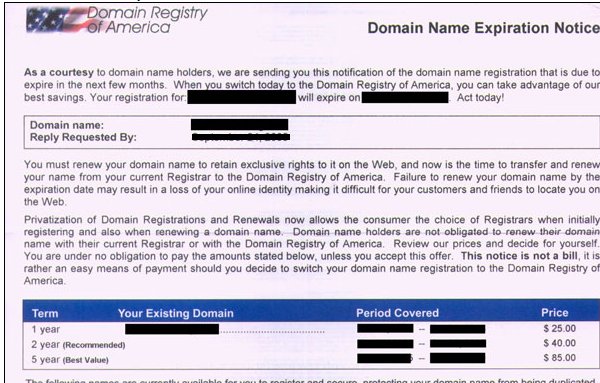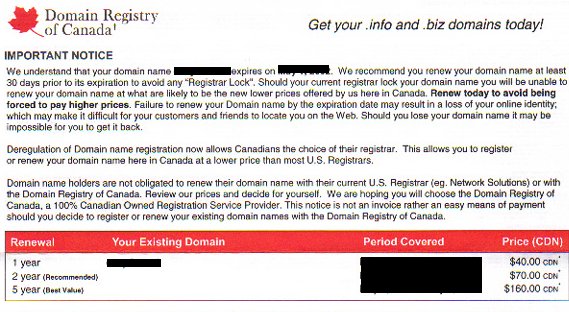 We can verify where your domain is registered using online tools,  tell you when its due to expire and even be the registrar ourselves.
Its unlikely a registrar would mail out such notices as these and would rather use email reminders,  this being said you must make sure the email address on your domain is a valid one that you check regularly and is not an email that is made up of the domain name,  if the domain expires the email will stop working and this can make things difficult.